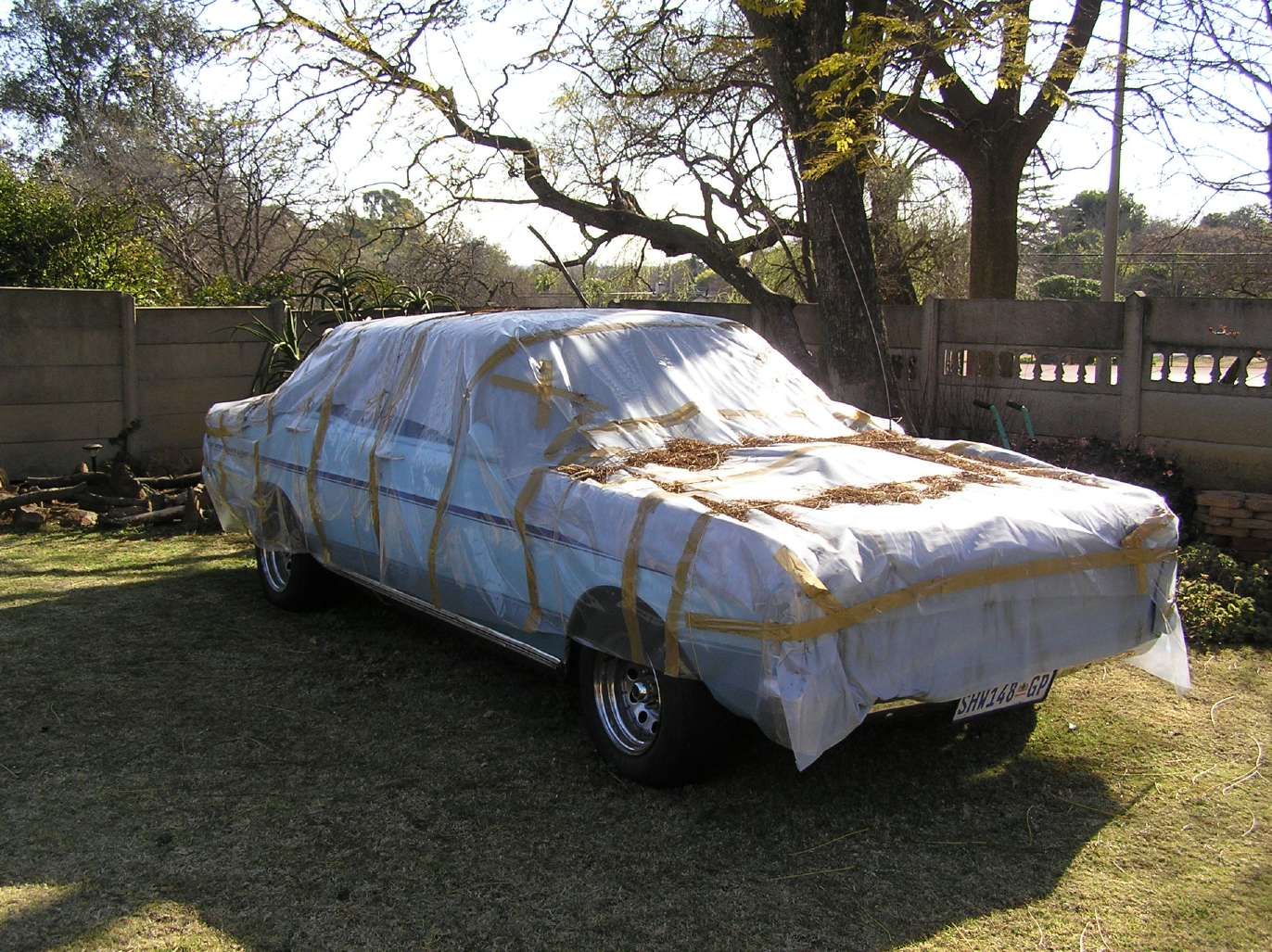 This is how my GT was stored after being rescued from Perana Motor Company.
I peeled the plastic off on Tuesday and then removed the wet but warm curtain covering the roof / boot / bonnet.
(Nothing like par-boiling a cars paint job)
The paint job is not exactly how I left it 15 months ago, in fact parts of paint job were removed still attatched to the curtain.
The good news is that the interior was dry as a bone. I was expecting it to be full of mould and mildew.
Now to sort the brakes / battery / alternator / and see if Chris Jooste finished what was paid for.
And buy a car cover and show my friends what covering a car is all about (not that it needs any protection now)
I'll get some more pics of how it looks now without the makeshift cover.
J1