I normally like to update threads as I go along.
Last night.......? Naaahhhh.
Yesterday my friend Henry, "51Rider" not "Rider51" as I had thought, (CAN ANYONE FIGURE OUT THE DIFFERENCE) was visiting for the day to help me replace the strip lights I had got from mate Euan "Moosevan" a few years ago and fitted in my special way...........
For a start, this was the temperature in my uninsulated, unseated garage.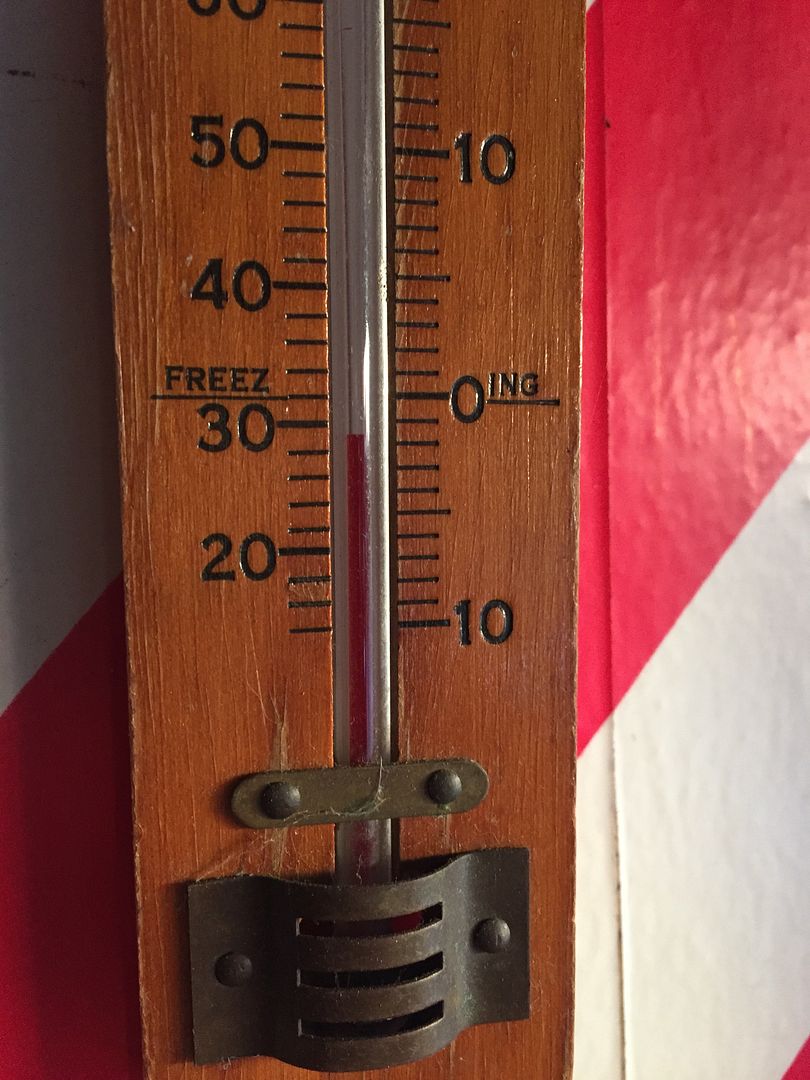 Outside, neighbour Mickeys blue Ford looked like this.
So when Henry arrived, he bore gifts, best being M&S iced spicy buns and biccies.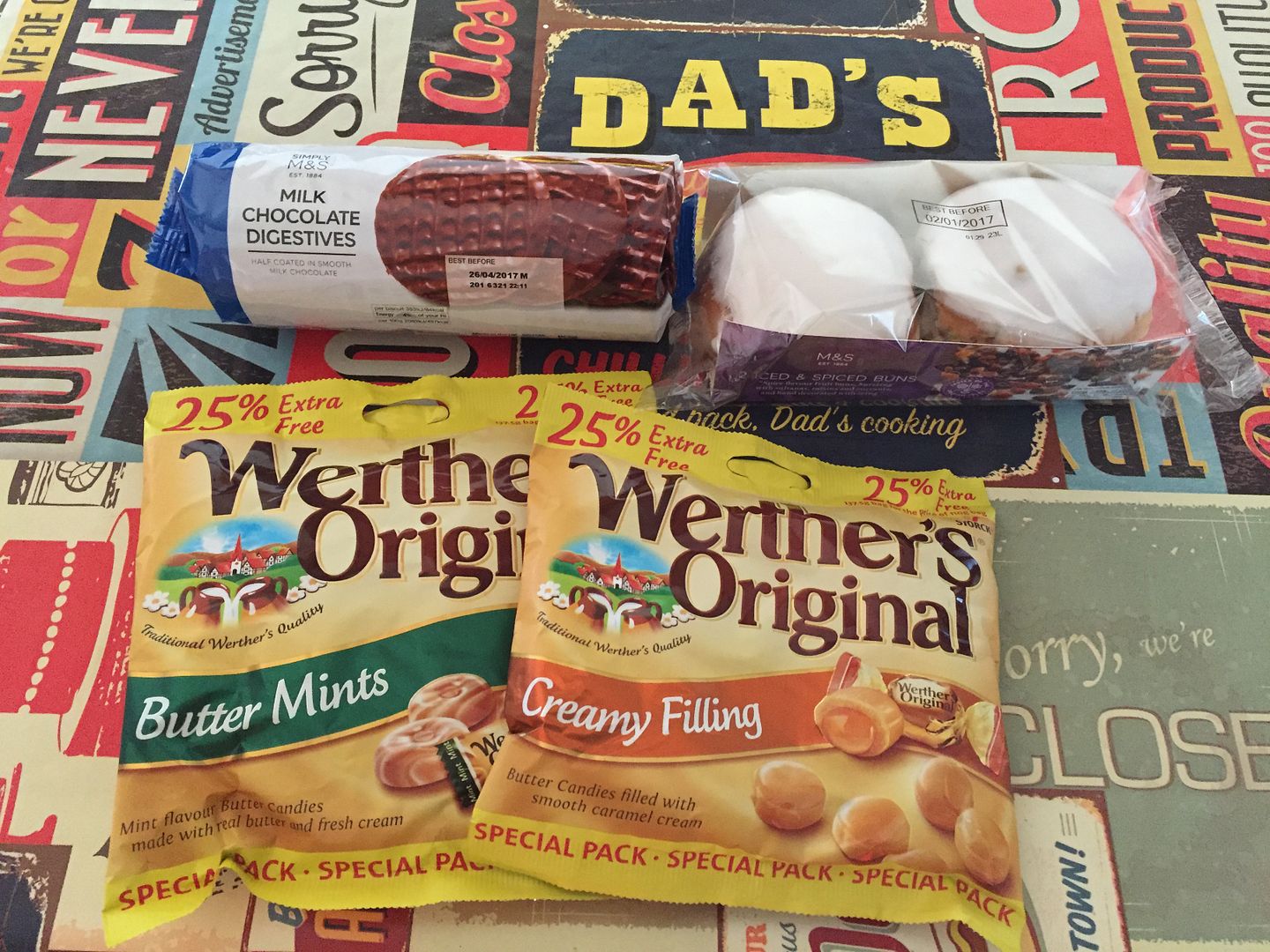 Cuppa tea, chat, Harley all over Henry, and we were headed for the garage.
The old lights being removed, three working, one not, are looking for a new home. Collection only. Send a PM if you want them.
Henry assembling, I did not know how much OCD he had at the outset..... and hated it, as I tend to just get on with stuff, but the result was worth the tape measures, spirit levels etc.
I did actually make all the tea, sandwiches and operate the mains switches too, but inbetween he let me help a bit.
I have never in my life measured 300mm between saddle clamps while fixing a power line to the DB. Henry made me....... but the result did look smart.
Head torch and a halogen spotlight on an extension cord.
Poor guys arms and shoulders must have protested in the end.
At least I got to hold the P-clips, screws and power driver.
By the time we got to mains hookup it was dark, so more head torch and LED light action.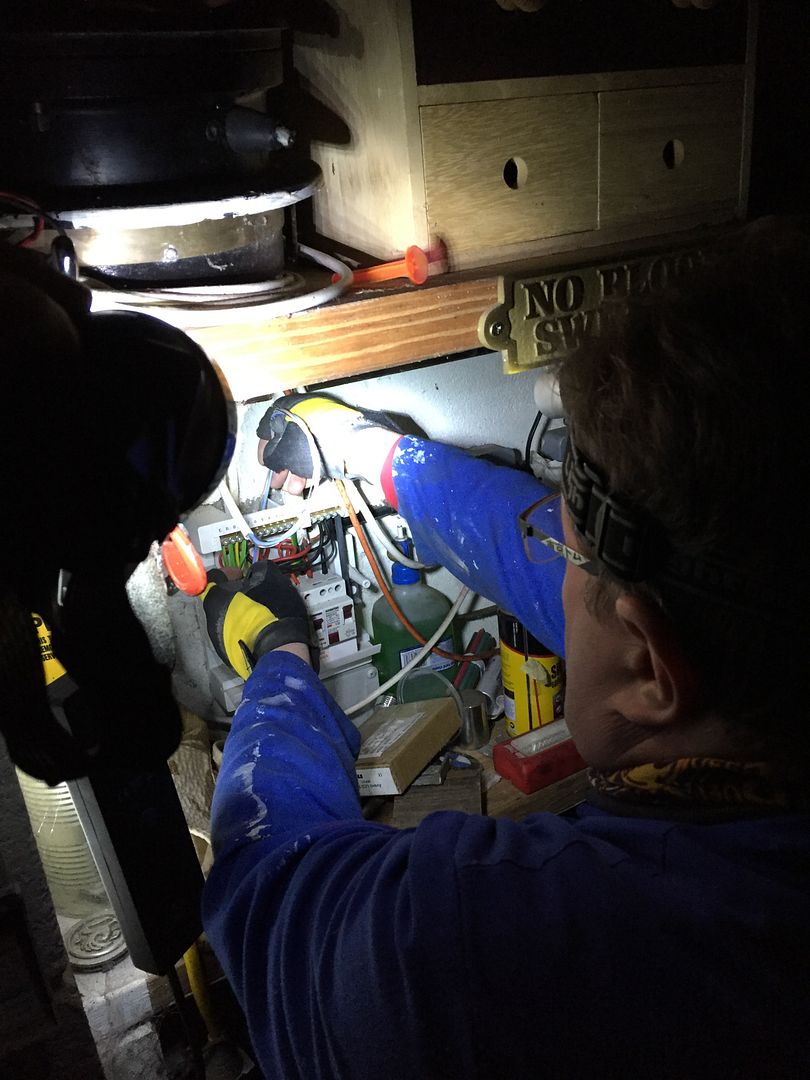 Henry let me switch on the new wall mounted and dedicated switch to the light, no more plug in an extension cord.
Last pic is for all the "screw clockers"
Yes, it seems He is a screw clocker too. OCD to the last.
This one is for 1/2 Cup and the crew.
Today I am actually doing nothing, my first rest day, but I will head to the garage in a bit to look at my welders goose neck and trigger as it needs attention before I start the welding on the truck parts.
In other great news, Henry discovered an unused 16 amp circuit (is that what you call it?) in the garage DB, which he will return to then wire up as a dedicated exit and plug for my welder as that is on a 13 amp plug as indicated by original instructions, but we know more is best in this case.
Time for a cuppa tea now then find something to do.