Picked up the Trans Am from Barry. He helped me get a flat bed to take it back to the workshop for me as I wasn't up for the hassle of loading it up on a car trailer etc...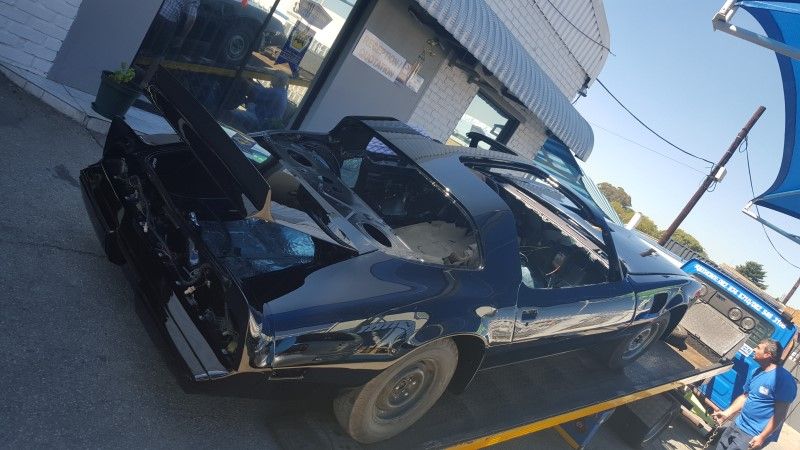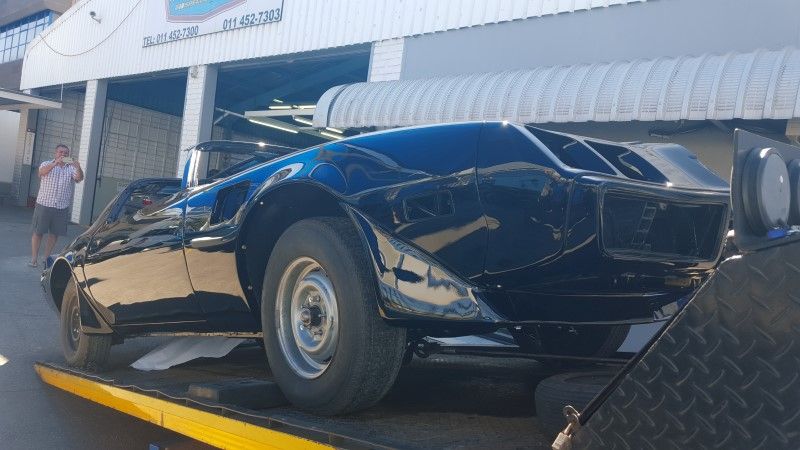 Once I got it back to the workshop, the first thing I had to do was put back my wheels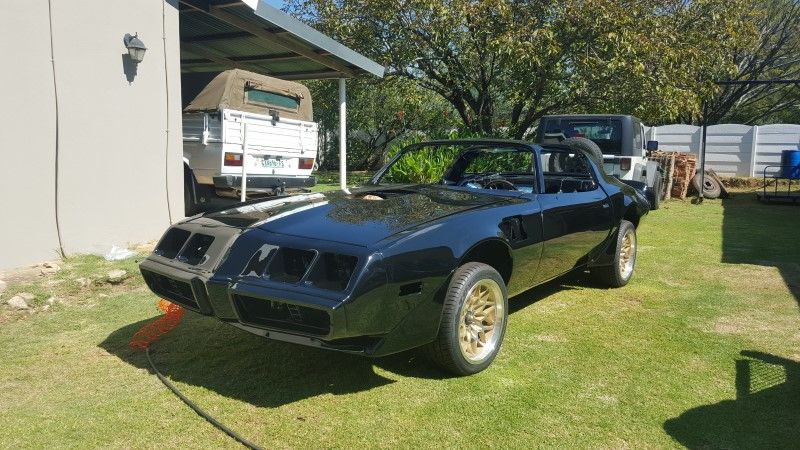 This time the car has come out with a deeper black with tons of shine. Lots of clear went onto it this time round and it looks stunning. 8-)
Unfortunately the bumpers still seem to be an issue because of the material they're made of, but one day, I'll hopefully replace them with fiberglass units.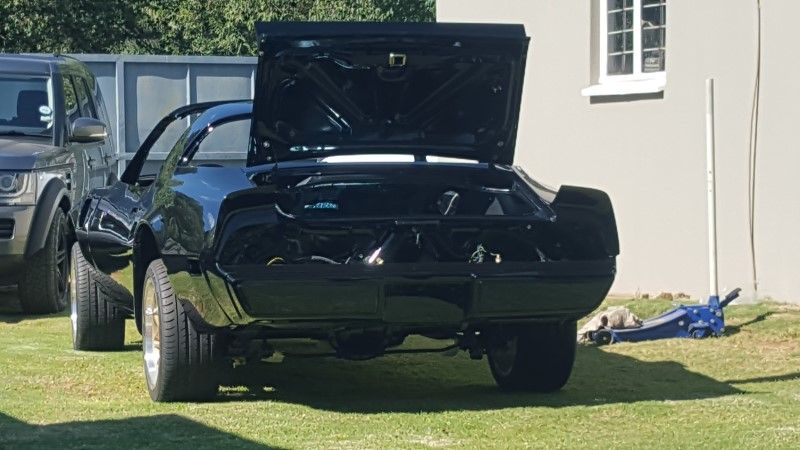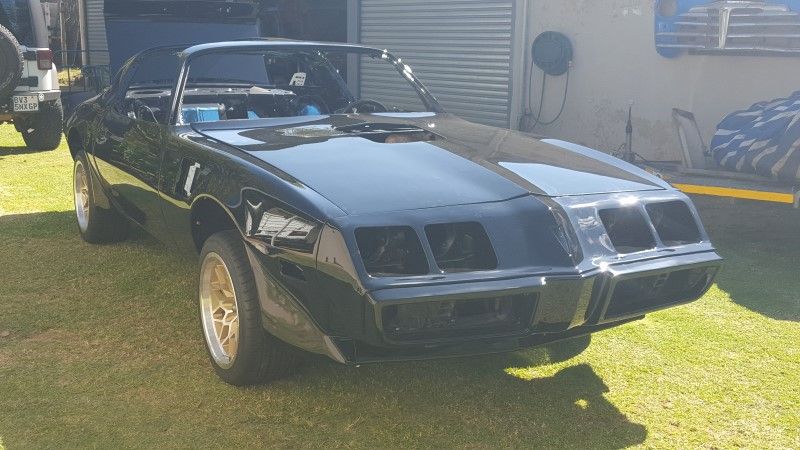 Our main aim for the week was to get it fired up.
I managed to fit the fuel tank in again and my brother and I did some plumbing work.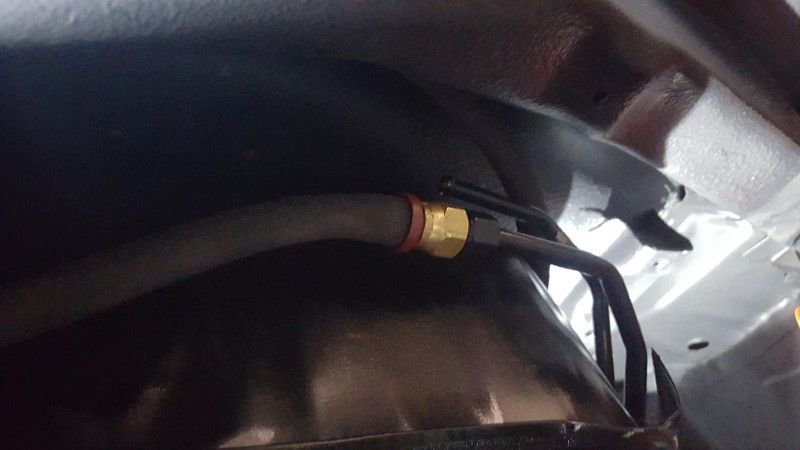 We fitted the fuel filter in just behind the tank where it has enough clearance from anything.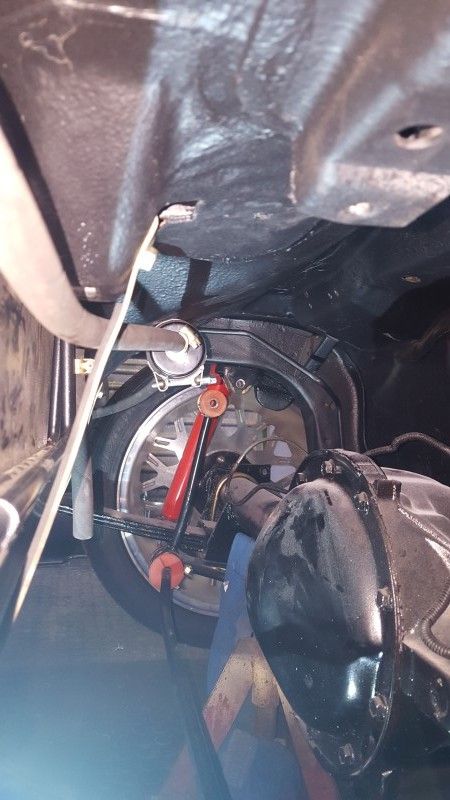 This is how it's currently looking, but I may still take the hoses off and go get collars pressed at the hydraulic shop to eliminate the clamps.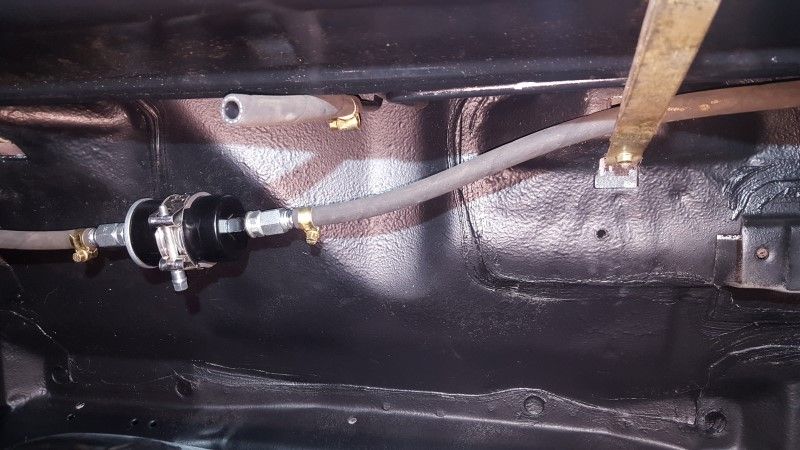 Once the tank and filter were hooked up, we primed up the fuel system. The Spectre tank I purchased seems to be doing what it was designed to and I'm very happy that I went with it as the fuel pump is inside the tank. With all the setups I've heard with a external fuel pump, they can be quite noisy and to me it doesn't sound very nice when you standing outside the car and can hear it buzzing away.
We double checked all the connectors, earths etc....before hooking up the battery and trying to start it.