Forum rules
When posting topics on the forum please make sure:
● The posts are not political
● The posts are not about religion
● Please keep posts civil and don't be nasty to other members
Merry Christmas to all members and their families. Rassie.
---
Alfa GTV 3.0
Ford Capri Perana V8
Chevy Lumina Supercharged

Wait not for tomorrow to do what can be done today, live each day for one knows not what the next day may hold.
---
Aan al die lede wat nog aktief is!!
---
Ja-Nee.
Ten spyte van "The day After"
N Geseende Kers Seisoen vir almal
This was my Christmas Day yesterday. (Happy to delete if too much "Thread Hijack")
Full thread here:
http://forum.retro-rides.org/thread/206 ... er-stripes
Christmas Day jobs.
My time.
Solo.
Harley and I ate a whole tray of Fox's biscuits, Dreamies, some Tuna, and some other treats.
Eventually by 10.00 am I was bored with eating and sitting still and went out to mess with the Blazer.
Checked the oil, water, belts, tyre pressure, cleaned the inside glass, grinned at it, thought of the changes so far and grinned some more etc.
Then went to fetch the vintage style horn I had bought a few weeks ago, the sound system and reverse light has to wait till I have a responsible adult on site who knows how to work a multimeter and connect wires safely, but that can happen any time soon.
So the first task was to find the existing horn.......
Not anywhere in the engine bay, not to be seen up front by the radiator.
So decided to remove the headlight surround, heavy cast aluminium piece.
Found one.
And another one, which does not work.
Thinking I may look for an original grille to replace this aluminium unit too.
Supervisor in place.
She has to be around to help, weird creature.
And said offending, anti-social item fitted.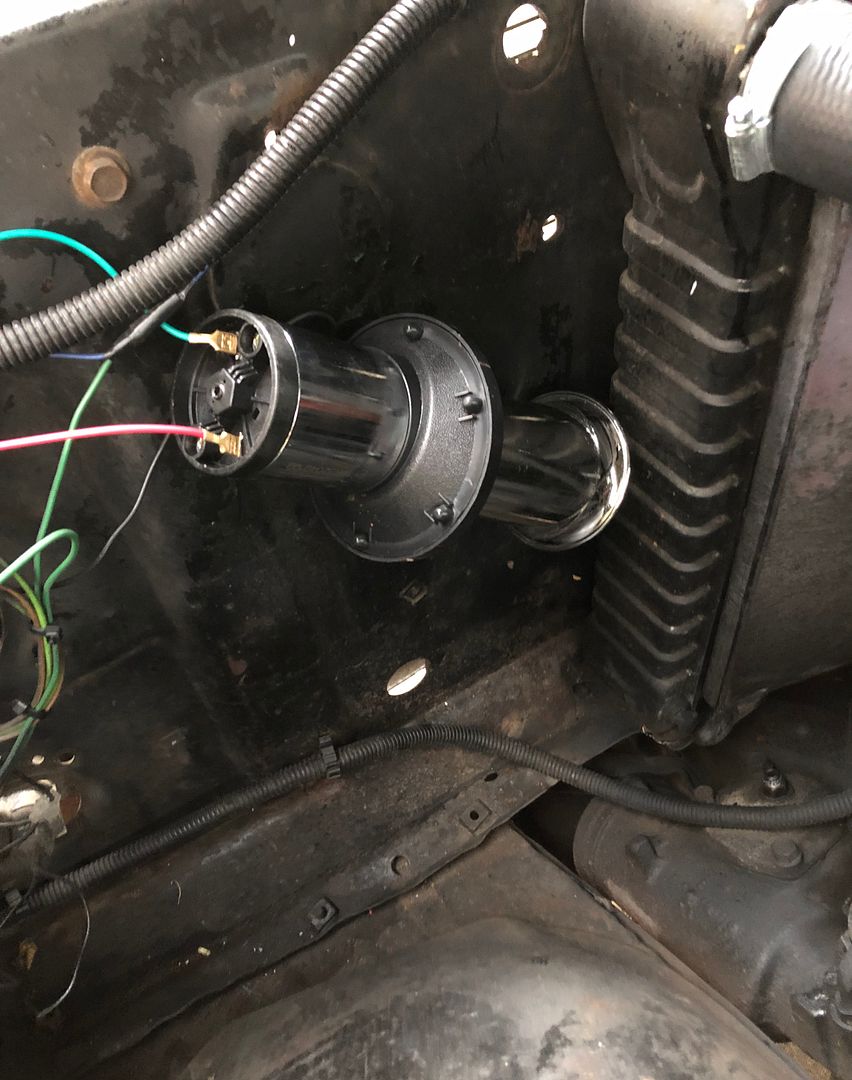 Video of previous horn vs new one.
LINK:
Before that, I had fetched the new ductape that I had ordered last week and the wheel trims and started by putting two layers of tape on the outside edge of the wheel rims in an attempt to get the stainless steel trim rings to stay in place when I go drive the truck. @PaulY made the suggestion from his past experiences that had resolved a similar issue. Let's hope they stay put, it hurts to see money rolling down the motorway.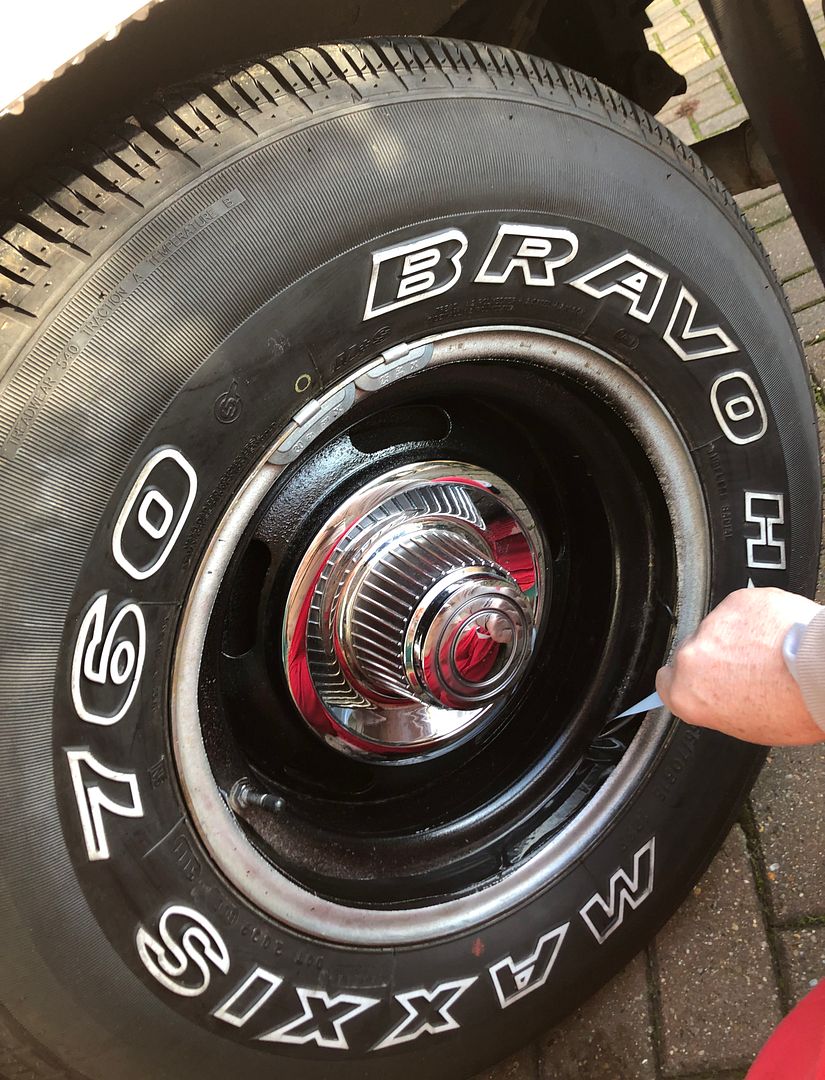 I REALLY REALLY LOVE THESE TRIMS.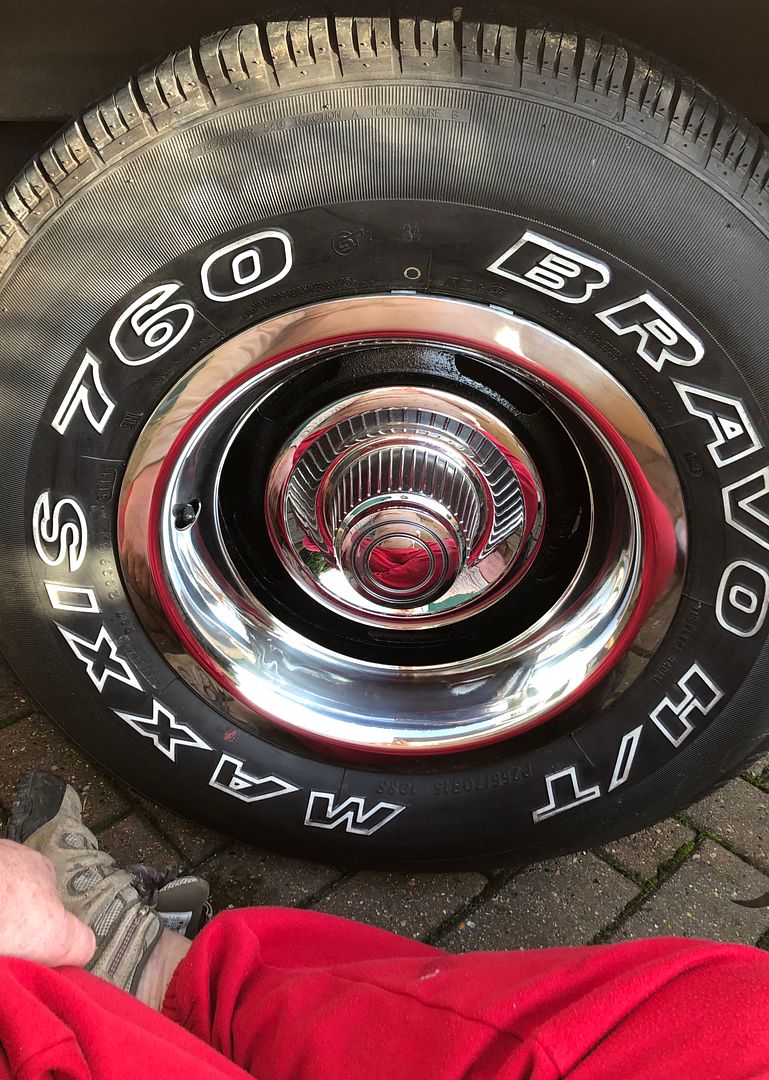 Done.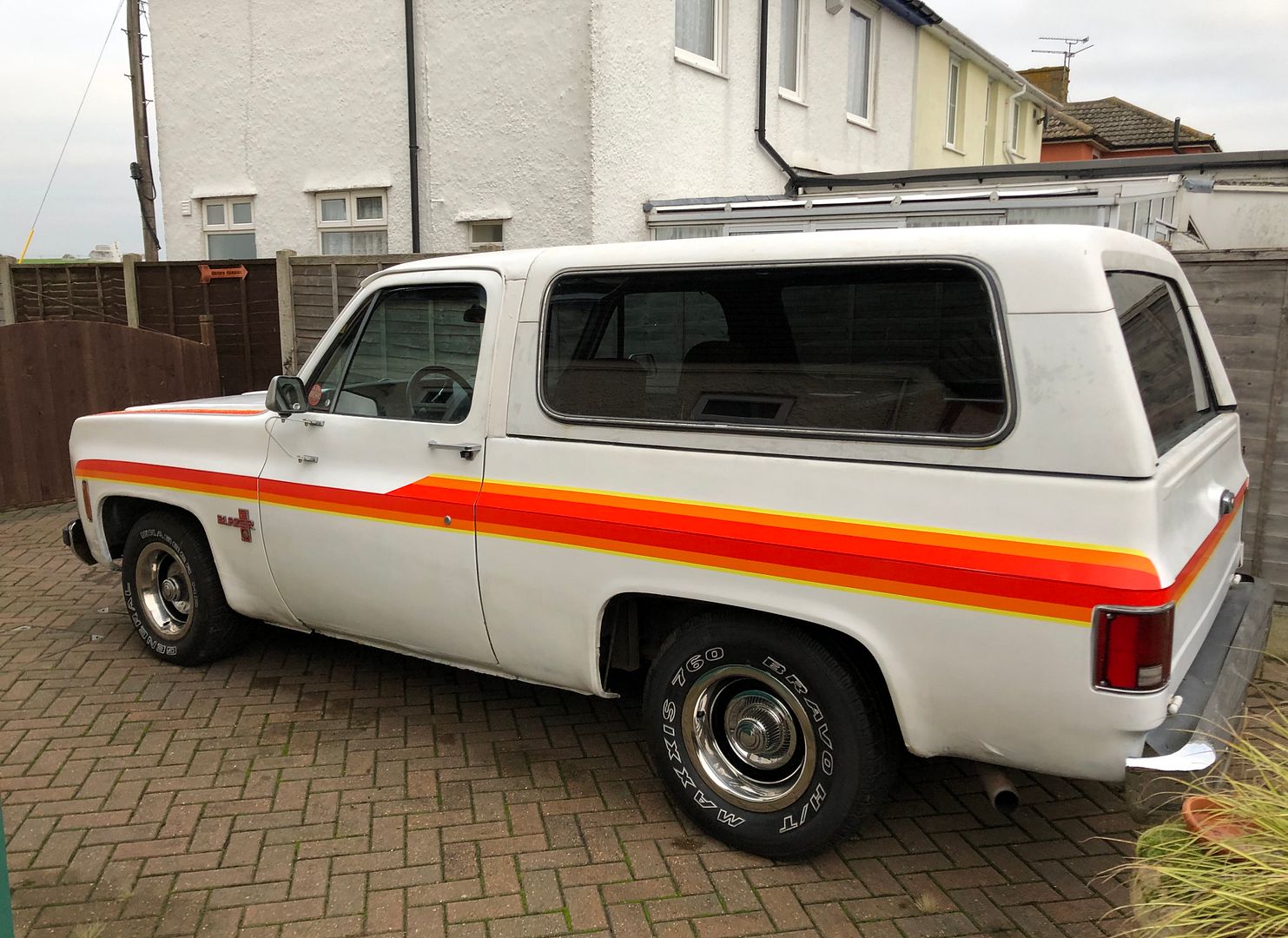 Potential T-Shirt design.
Like it??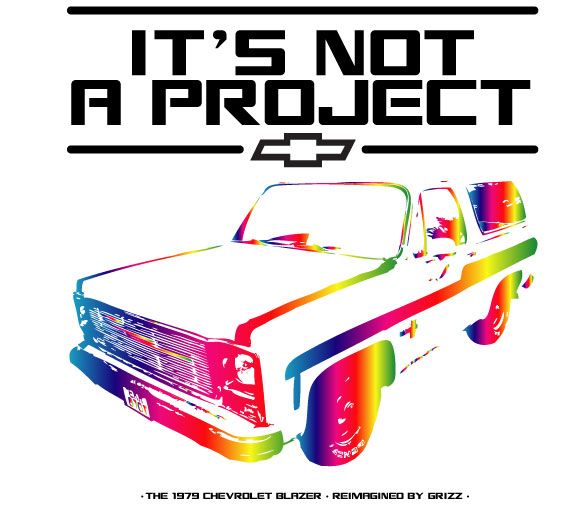 Later all.
---
All the best for the festive season guys .
'71 camino - 406 c.i - turbo 400(manual shift kit) - 9" rear (3.50:1)
---
---
Social Media
Who is online
Users browsing this forum: No registered users and 30 guests