I have been looking at another vehicle to replace Prozac.......
Absolutely no reason to escalate my private motoring costs at all but the itch is always there.
Now we know that I have the 1966 C10 Chevy truck in "kit form" in my garage, and it is patient and I will get to it, in my own time.
Yes, really.
When I am ready.
Mate Martin gave me a heads up on a 1979 Chevy K5 Blazer in 2wd form last week (Thanks Mate #sarcastic mode) which I then went to see on the way home Friday night and again for more than two hours on Saturday afternoon. I have no interest in 4x4 cars at all.
Turns out that I saw this car in June 2016 and still have a photo I took at the time as I really liked it then.
But of course life, death and taxes plus a divorce got in the way.
I also started a question thread here: which has generated a lot of comments and opinions, all valid of course and much appreciated as I am the KING OF DITHERERS when it comes to this sort of thing.
Below a quote from Disasterbus with my responses to his points.
@disasterbus wrote:Personally I don't need it, it's too wide for my drive so I've nowhere to park it, I already have too many cars, I don't have the cash to spare, I don't have the skills to weld it up, I can't afford to run it, it doesn't have 4 seats and it simply isn't practical.

So, following that rational review my decision would be.......

Hell yeah, get it bought, get it home and worry about everything else later!!

It will fit my drive, just.

I have loads of space to park it.

I am selling Prozac, so need a car.

I have cash to spare, banks are not making it worth my while.

I have a new welder.

I can't afford to run it, or maybe I can.......

It has four seats, technically you can fit 5 people.

The rear converts to flatbed truck, tailgate drops, rear roof comes off
.
Where do I deliver it???
And no, it still was not enough motivation to get me to just randomly hand over cash. Even a half an hour on the phone to @kevfromwales had me thinking it's a great idea. Yet I woke this morning wondering if this little Berlingo that has been running and performing faultlessly for 19 months as an adjunct to my company car Ford Focus for when dirty jobs needed doing, really needed to be replaced with a Big, Dirty, Nasty Fossil Fuel Guzzling Monster that would be costing me pretty much 10 times as much to run and own than the Berlingo.
Not the car in question, though it is American too.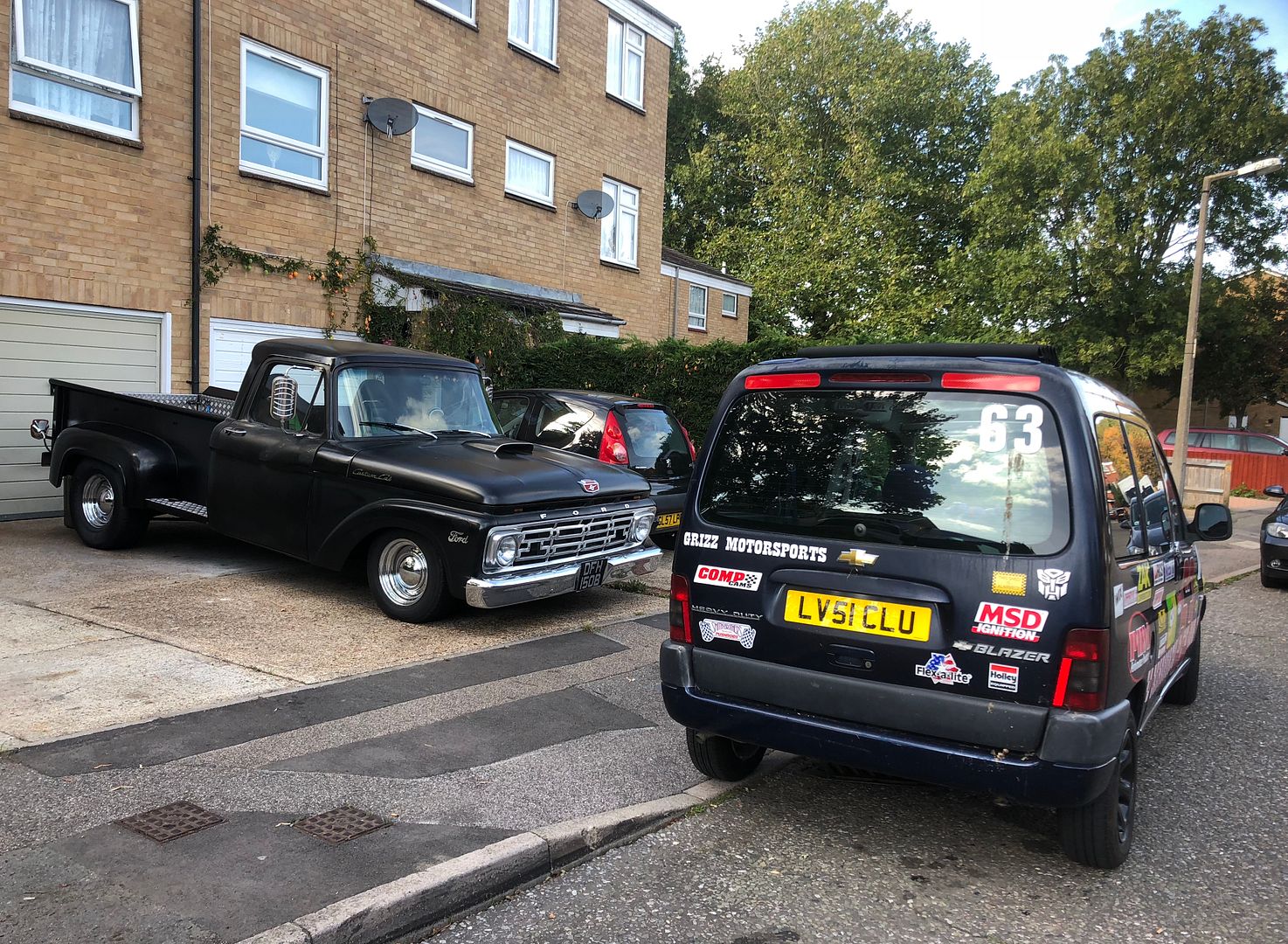 Prozac stood in the background, truly Kicked to the Curb, looking on as I fawned over the bid smelly beast for hours.
Tailgate too drops, turning it into a cavernous skip on wheels.
Love the electric rear glass, operated from dash or with key in tailgate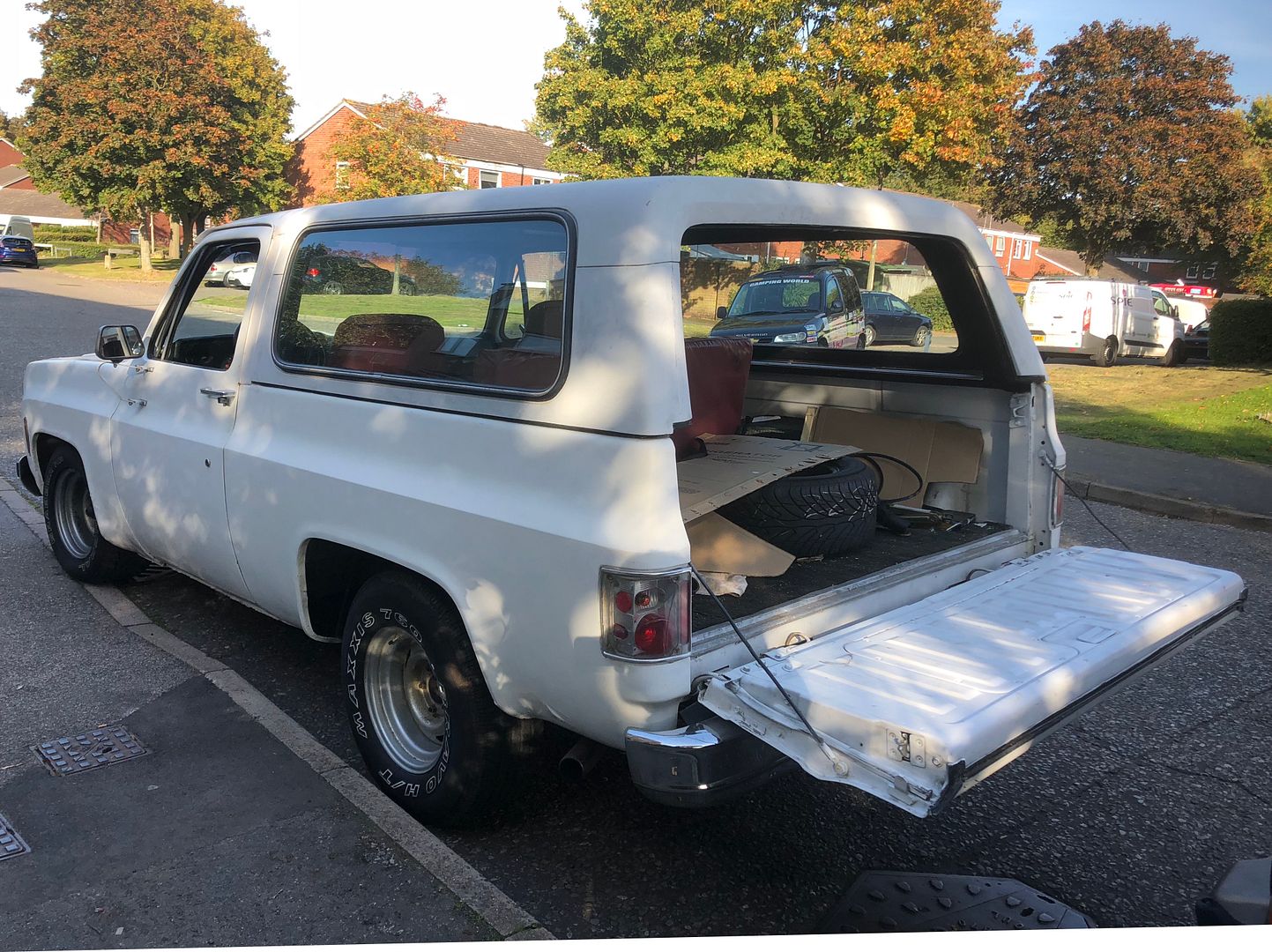 Inside the rear bench can fold forward or be unbolted too.
Folded forward access via front passenger seat.
I spent about 30 minutes under it, and the only rust was this hole in the corner by the drivers footwell.
The rest of the underside is shockingly rustfree.
Fenders and hood, conversely are rough, rotten but absolutely functional.
This does not scare me. Couple of hours cutting, welding, undersealing and job done.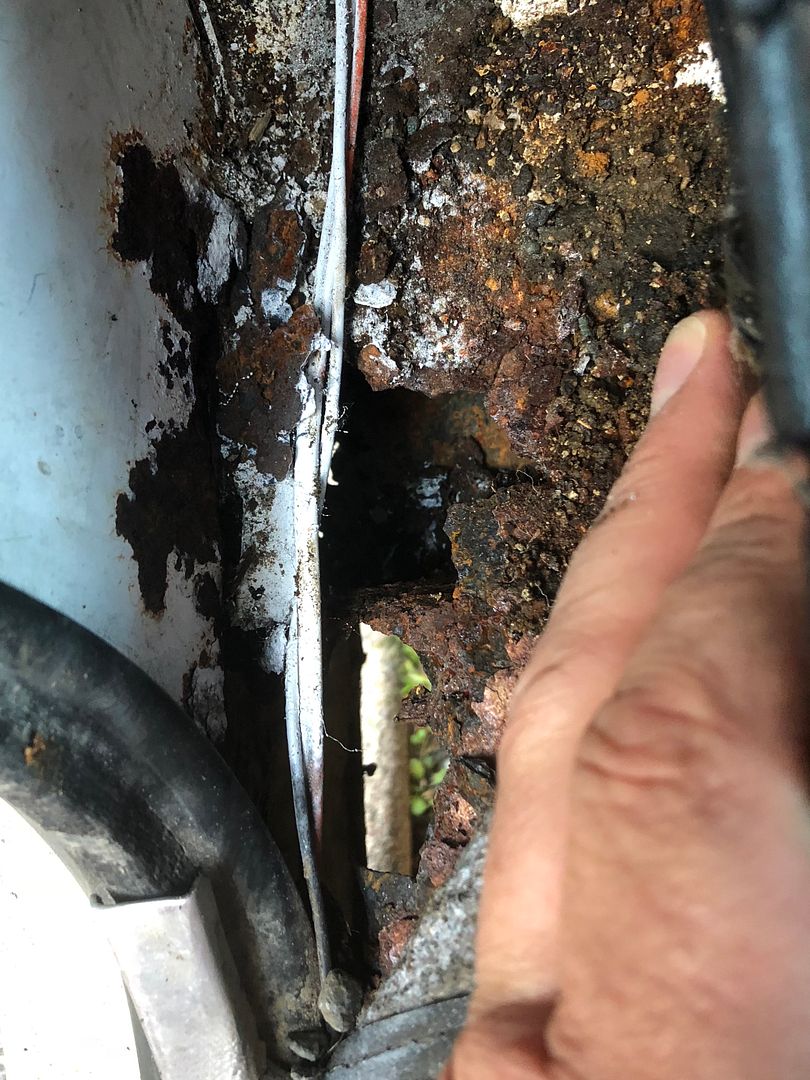 Where your wallet goes to get raped.