Hi everybody,
I signed up to today to your forum...better late then never.
I have been pretty active on Facebook on the classic cars pages including the AMC page where I got added by Ters (thanks Ters)
I always had the love for the classic cars and have been a particular fan of coupe cars my collection scale models is mainly coupe's
I am the proud owner of a 1972 Toyota Corona MKII 1600 Bakkie and a 1972 Opel Manta 1900DL and if I had more space I would probably have more classics, I certainly have a long wishlist this includes a Muscle car would love to own a late 60's early 70's Camaro one day.
I just bought my Manta a few months ago and I have a long list of things to do which is an ongoing project, I would love to share my project with you guys and ask for advise.
I have been a member of the Opel Forum as there are a few Manta lovers on that forum but the main general conversation are Corsa's and Astra's
So here are my baby's: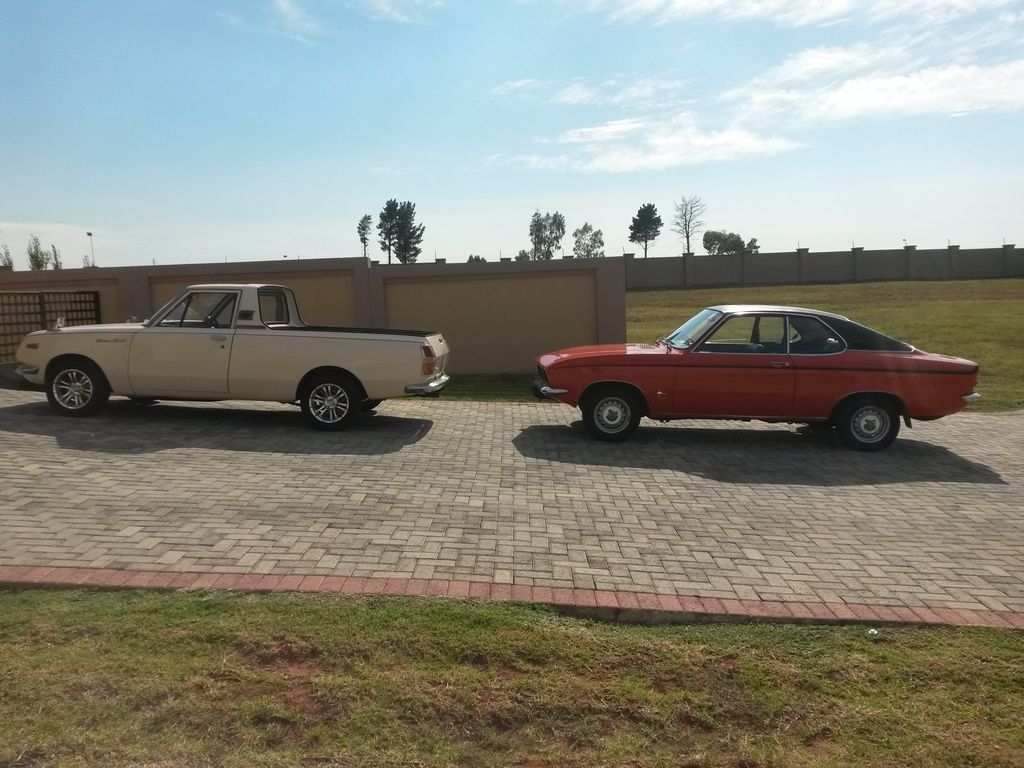 [/URL]