As mentioned in the introduction, here is the thread of my build. I cant believe that it all started about 4 year ago.
The body as delivered. We already washed the car and brushed on some red oxide on the rust.
Some of the main problems.The chassis beams have been cut off, the front part were the wiper and motor is housed was cut off, major accident damage to right hand side firewall. No VIN tags.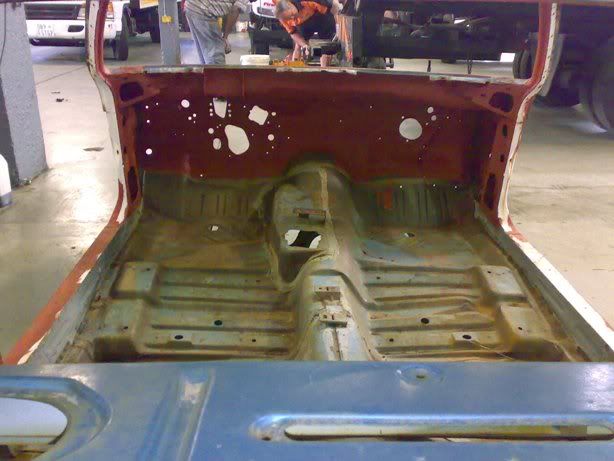 Look at the folds in the floor board and tunnel. The car is also slightly twisted. That is probably
wat caused this car to be scrapped and left to rust away.
The front chassis beams from a donor car.