Hz Chaps..these belong to a good friend mine. They have been painstakingly restored, using parts imported from the UK.
Both cars have placed at Triumph Club concourse events, admittedly not gold, but bronze and silver are nothing to be sniffed at.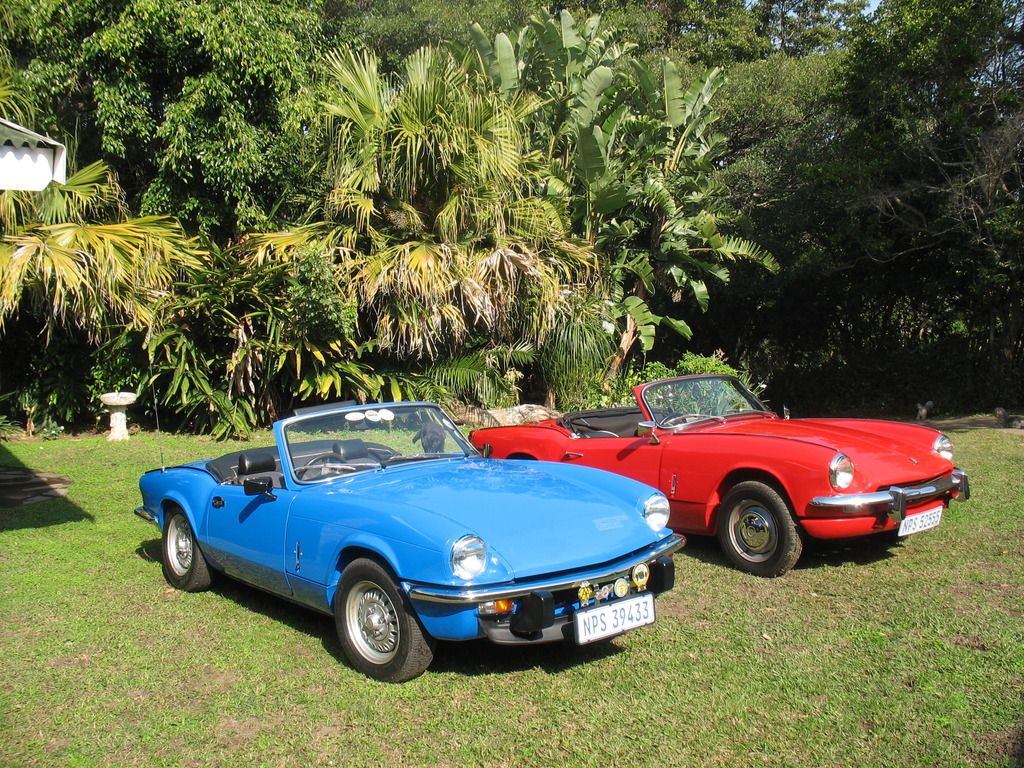 1978, 1500cc, overdrive, 68000 miles, Bronze concourse, R150 000.00
1977, 68000 miles, Silver concourse R110 000.00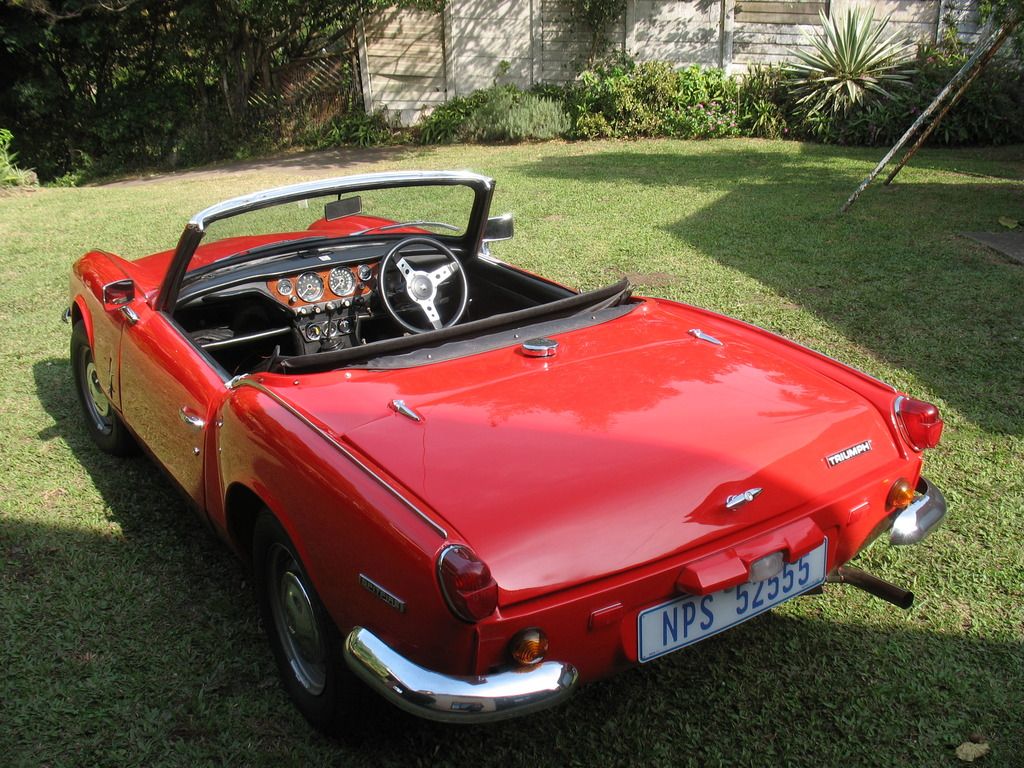 Loads of spares to go with your purchase.
Contact Tony 0